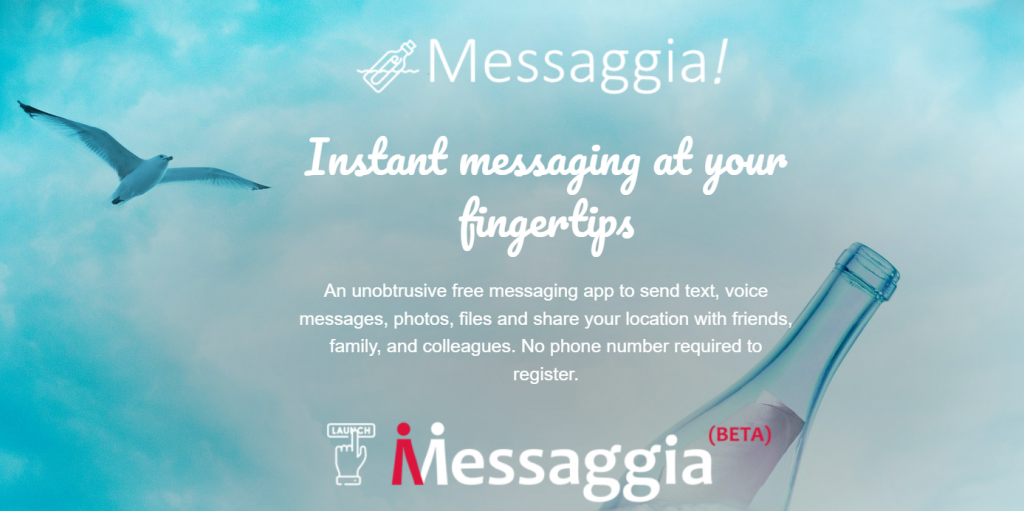 October 12, 2022 – Super Surge (www.supersurge.com) launches a new free web instant messaging app – Messaggia (www.messaggia.com). Messaggia allows you to send text and voice messages, photos, and files and share your location with friends, family, and colleagues from an intuitive web interface. You can use Messaggia on your desktop computer, as well as on your mobile device. You do not need to install any new app on your cell phone. You only need a standard browser.
Super Surge team calls for enthusiastic internet users and developers to test and improve the app. Chosen testers will be rewarded with free merchandise and other benefits.
If you want to be a tester register here and send a message to the admin.