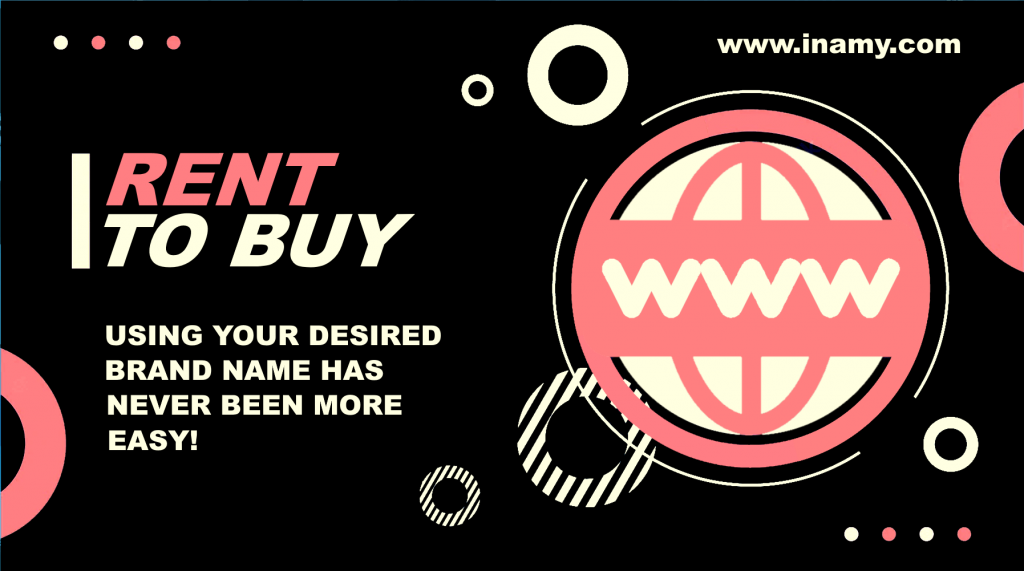 LONDON, May 22, 2022 — Brandable domain marketplace inamy.com launched today a Rent-to-Buy scheme designed to ease the transition from renting to buying a brand name.
How does Rent to Buy work?
With Rent to Buy, you rent a brand name for typically less than the market rate for up to five years.
At any moment during the chosen time period, you have the option to buy the brand name.
When you get to the end of the time period, you either buy the brand name or return the brand to inamy.
When you apply to buy your brand name, you will receive 50% of the rent you have paid back plus 50% of any increase in the brand value since you started the rental agreement. That money can be used towards a deposit to buy the name.
More information: https://www.inamy.com/rent-to-buy/
Contact: sales@inamy.com